A leading UK supplier of adhesive bras.

What size stick on bra should I purchase?
Your Bra Size

UK Size Guide

32AA, 34AA, 30A, 32A, 34A

A Cup

Full 34A, 36A, 30B, 32B, 34B

B Cup

38A, Full 34B, 36B, 30C, 32C, 34C

C Cup

38B, Full 34C, 36C, 30D, 32D, 34D

D Cup

38C, Full 34D, 36D, 30E, 32E, small 34E

E Cup
Is there a visual guide on how to put on a stick on bra?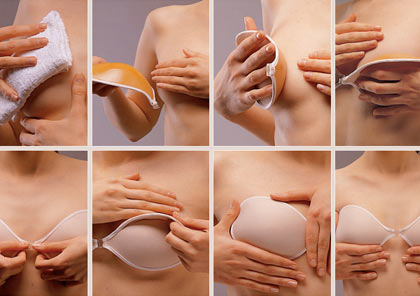 Is the adhesive backing safe, clean and hygenic for my skin?
Yes, all bras are made in lab conditions using specially developed skin-friendly adhesive. The adhesive is thoroughly tested and passes all EU Health & Safety regulations.
Not only is the adhesive safe and skin-friendly, it is also incredibly durable and reusable. After use gently soak pad the adhesive down with warm soapy water and it will become as good as new.
So the bras are reusable?
Yes, with careful use and proper maintainance you can expect to get many uses out of your stick on bra!
I'm interested in the balconette wing bra. Can I see some further details?
Yes of course. The balconette bra is fantastic. The sticky backing is on the wings, giving you a large surface area to stick and adjust the bra to. The wing bras are incredibly durable and give you extra support and curves too. Pictures to follow.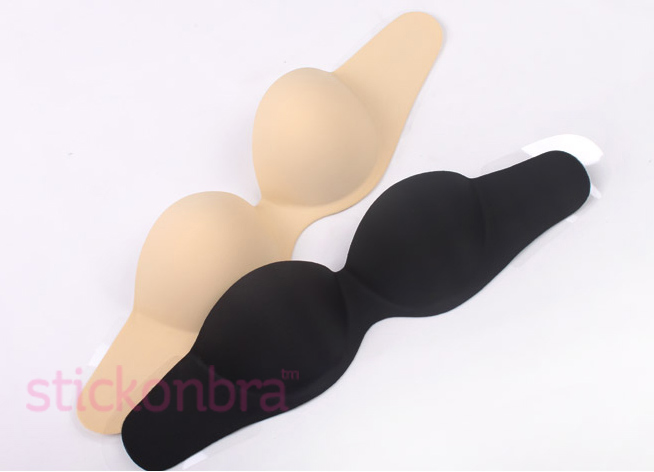 What is your returns and refunds policy?
Flexible! We will happily exchange your item for free. We will also grant full refunds for bras that have not been worn, that is the adhesive has not touched bare skin.