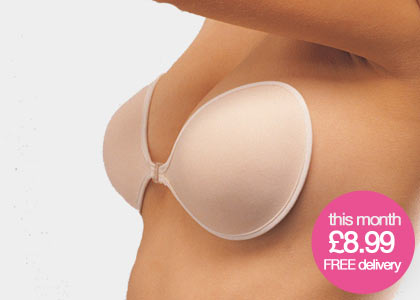 Ultra-Light Strapless Luxury Stick On Bra
Our lightweight, timeless classic fabric adhesive bra.
Lightweight materials means this bra stays extra-hidden and extra-secure for aslong as you desire.
Adjustable clasp means you can adjust the bra to give yourself your desired cleavage.
Available in black, nude and white.
Sizes A to E available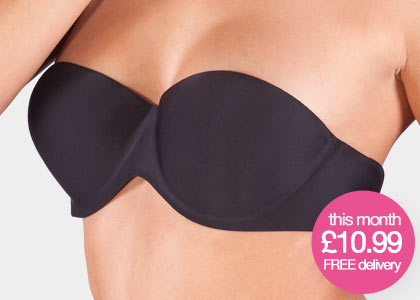 Luxury Premium Wing Bra
Our latest edition to our bra range.
Underwired to give a stylish balconette look coupled with extra adhesive wing support means this bra is quickly becoming the most popular bra.
Comes boxed with carry case and instructions
Available in black and nude
Sizes A to D available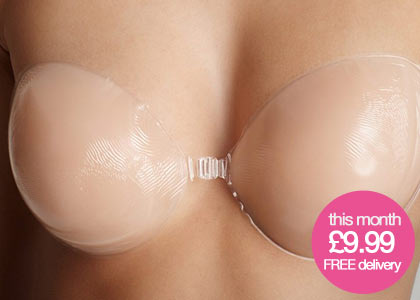 Luxury Silicone Enhancing Stick On Bra
Our padded, enhancing silicone strapless bra.
Nude coloured silicone means this bra stays invisible and gives a natural look and curvature to your bust
Available in standard or extra-padded for bust enhancement
Comes boxed with instructions
Available in A to D
FAQ about the stick on bra
How do I correctly put on a stick bra?
Simply position, press on and go. It's as easy as that. Experimenting with placement will allow for more or less cleavage. Don't be afraid to experiment! Pull your breasts into the position you want them to be, then press the cups onto the breasts and clasp the center clips.
Is the adhesive skin friendly?
Yes of course. The adhesive has been lab tested and adheres to all EU legislation. It will not cause any irritation at all.
How is Stick On Bra washable and reusable?
The state-of-the-art adhesive is not water soluble. The cups will be tacky and sticky only when they dry. Their stickiness adhesion can be replenished by washing and drying. All stick on bras come with easy to follow cleaning and care instructions.
What size should I order?
Your usual bra cup size. If you are a full cup and between sizes, for peace of mind get the next larger size. An indepth size guide can also be found on our FAQ page.
I'm a business. Do you supply these bras as a wholesaler?
Yes of course! Please check out the wholesale section of our website for further information.
How to apply a stick on bra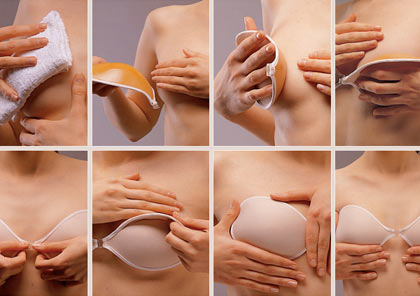 Testimonials

I stock these at my business Bridal Beauties. These bras are perfect for weddings when wearing a strapped bra is not an option. My customers love it.

Bought a silicone bra for my University Christmas party. Perfect. Great value for under a tenner!

The balconette strapless bra is of extremely high quality. Would highly recommend.
About the company
If you are looking for a reusable stick on bra that gives added lift, support and shape then our fabric and silicone adhesive bras are the answer.
StickOnBra are proud to have the largest product line available anywhere in the world, providing wholesale globally. We supply three types of adhesive bra; the luxury fabric adhesive bra, the bust enhancing silicone bra and the luxury underwired wing bra.
At stick on bra we supply high quality strapless backless bras that feels natural, are washable and reusable.
The cups on our bras use reusable skin friendly self adhesive, giving you freedom from fussy straps.
Our stick on bras are perfect to wear with strapless dresses and occasions that suit. Enjoy the freedom, and of course, that nice dress.
A YouTuber kindly sent us this video. We thought it was great and deserved a place on our website.
All bras come boxed in protective packaging, and instructions supplied.
Video guide and testimonial