Luxury Balconette Wing Stick On Bra
Brand new for 2013. Our premium luxury wing bra is available in nude and black. The wing bra has been styled around a traditional balconette bra - just without straps. Extra adhesive support on the wings means this bra provides security and comfort guaranteed to last the entire day.
Available in sizes A to D. Colours: Black and Nude.
Underwired for perkiness and perfection.
Skin-friendly adhesive.
£19.99 This month only £12.99 and FREE UK delivery.
Ideas To Wear With
Wedding or bridesmaid dress.
Light coloured backless garments.
White halter neck tops.
Casual use with any top.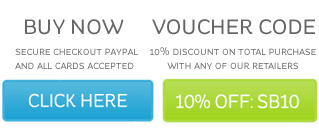 Did you know the Luxury Lightweight Pure White Bra is currently on sale?
Offer only valid during .
10% OFF Code: SB10 at checkoutLet's go!
Our Range