Stick On Bra Business Enquires
We offer competative and accomodating wholesale prices to suit any size business in the UK and abroad.
---
Stock always on hand
We always carry stock. There will never be a shortage in your or our business.
Next day delivery
Get your stock on time and in case of emergencies. We offer free next day delivery by courier on all orders over £100.
No minimum order
We give you the choice to order your products in low and high volumes. There are no restrictions.
Great products
Tried and tested products that will never fall out of demand.
Low prices
As partners in the manfucaturing process. We pass on our savings to you.
Credit available
We offer generous lines of credit to our valued clients.
We supply to the UK, Europe and Australia. Discuss your business needs today...
Get in touch
Product Highlights
Luxury Lightweight Fabric Adhesive Strapless Bra
Lightweight classic stick on bra with a center clasp. Available in many colours. Sizes A - E.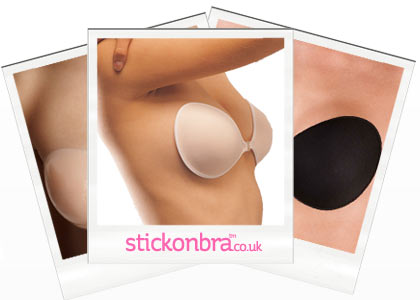 Luxury Silicone
Adhesive Strapless Bra
100% Silicone stick on bra. Almost invisible when worn under suitable garments. Padded version available. Sizes A - E.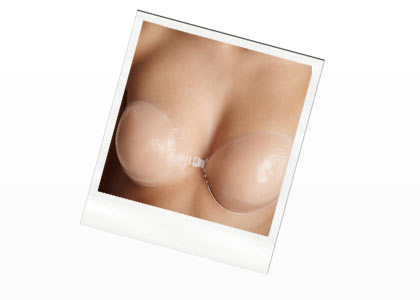 Luxury Balconette Adhesive Wing Bra
New for this year. Underwired and extra skin-friendly adhesive wing support. This bra will be a hit. Available in sizes A - D.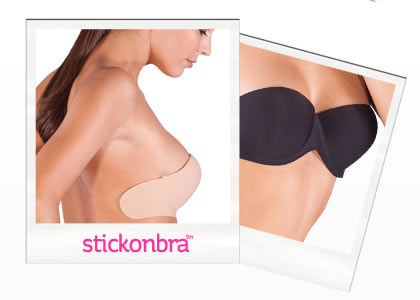 Customer Testimonials
"I purchased the silicone adhesive bra after receieving a discount voucher on facebook. Perfect for my Uni prom! Thanks!"
"Bargain for a tenner! Balconette bra was perfect x"
"Bargain for a tenner! Balconette bra was perfect x"
"Bargain for a tenner! Balconette bra was perfect x"
Business Client Testimonials
Perfect. We have had a great relationshop with Stickonbra since our launch.
Very satsified with the products and service.
As an owner of a wedding fitting service. These strapless bras are perfect for our clients. Sarah is great to work with.